In fact, I AM feeling absolutely adorable
I noted yesterday that I'd slipped on the TTLB rating system again. Not surprising, I've been posting less regularly since my husband's illness (he's MUCH better now). Another complication is that I share a dial-up connection. We can't get out cable connection active until we get the modem box, which is still in freaking Massachusetts, with all Bao's other stuff.
Sigh. Long, deep sigh.
Well, fortunately, I don't take my status as
An Adorable Rodent
all that seriously. Face it, unless a blogger is making a serious amount of cash on ads, who reads your stuff is more a matter of ego than importance. And I have a VERY healthy ego. Probably totally undeserved, but, there you are.
I have more pressing concerns right now. I am on the eve of the end of one of the worst hurricane seasons EVER - boy, can I pick the right time to move to the hurricane belt!
A brutal and record-setting hurricane season that repeatedly pounded the United States, devastated the lives of tens of thousands and spawned the historic Katrina ends November 30, at least on paper.
Well, other than mass quantities of rainfall for the last few months, I've personally seen little evidence of the hurricanes. Fortunately, I moved inland from the Atlantic coast - most of the bad stuff hits about an hour to the east of us. In fact, we're the designated evacuation center for the coastal region. Our high school shuts down when the coast is evacuated, because that's where we put the dislodged folks. Gives the locals an opportunity to play Mr. Haney, the slicker from Hooterville who found a way to make a buck out of every situation on Green Acres.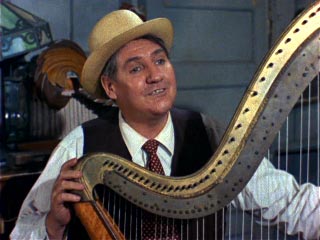 Tags
=
Blogging